PETRO-FLORIDA™ Manufactures and Distributes Fuel, Heavy Duty Lubricants and Chemicals for Commercial, Industrial, Marine and Automotive industries. BUY THE ENGINE OIL, DIESEL OIL, HYDRAULIC OIL, LUBRICANTS.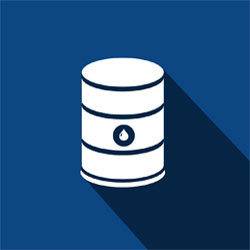 Broad Range of Products
To service a wide range of industries, including automotive dealers, wholesalers, repair, retail, manufacturing, fleet maintenance, and heavy industrial, we offer a very broad range of products. We have continually modified and expanded the product line to accommodate any changing needs of our customers.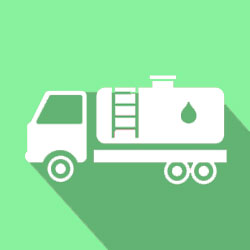 Faster Delivery
In order to help companies with both inventory controls and cost controls, a high majority of the products listed are always in stock. This means that customers may order "what they need, when they need it….and, just-in-time". In most cases, orders are shipped the next day, either by our fleet of trucks or by specified commercial carrier.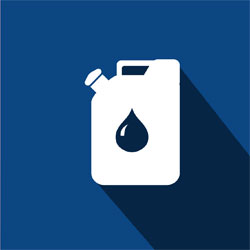 Customized for you
We can supply lubricant products in a variety of container sizes to suit your needs. Special packaging and labeling is also offered and available to meet your marketing needs. Impress you clients with a product line with only your name and logo visible. Private Labeling can be arranged on many products, including pails, kegs, drums and totes.
In the Automotive Product Category, an extensive line of Automotive Lubricants across all viscosities is inventoried. Synthetic Automotive Lubricants are included to accommodate the newer and more demanding specifications and maintenance requirements of today's vehicles, fleets and equipment.
A complete line of Automotive Greases to meet the most demanding heavy-duty applications is also stocked.
Automotive Maintenance and Functional Operating Products such as Antifreeze and Automotive Aerosol Products.
PETRO-FLORIDA carries a complete line of Lubricants and Greases designed exclusively for industrial applications. They include Industrial Synthetic Lubricants for the most demanding applications. These products enable greater efficiency from sophisticated, sensitive, and high-tech computerized machinery that many companies operate today. Such equipment utilize products such as Cutting Fluids, that are available in both Sulphurated and Soluble requirements and in a variety of grades.
We also offer a new line of Bio-Degradable Hydraulic Oil that not only meets all requirements of regular Hydraulic Oil (with anti-Wear and rust oxidation inhibitors), but also carries environmentally safe credentials. It is distinctly dyed blue allowing the ability to detect leaks in hydraulic systems.
Can't find what you're looking for?
If you do not see a product on our line listing, ask us! There seems to be no end to the interesting requests that we receive. In most cases we can either provide an answer, or tell you where you can go to get the information or product that you require. We maintain a very service oriented philosophy for any customer inquiry.
Contact us
Our close proximity to several of the major Miami Metropolitan ports makes export of our products easy to accommodate for all types of exporters. Call us at (305) 681-6110, or E-mail at [email protected] today and let us help you with your Lubricant needs.